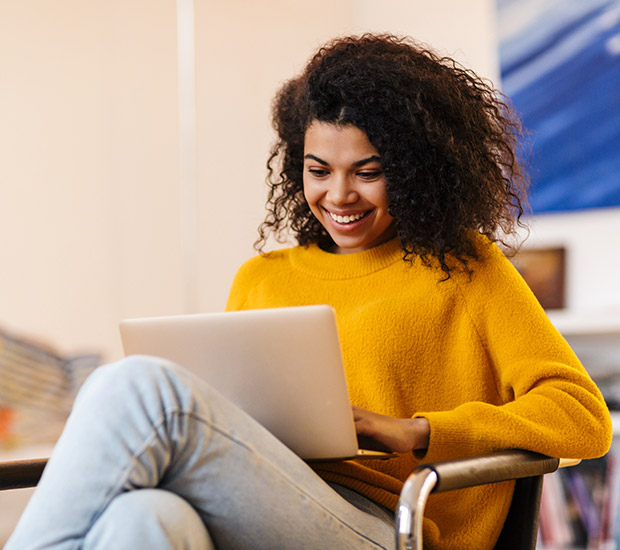 Telehealth
Myrtle Beach, SC
A new innovation in the med-tech industry, telehealth has completely revolutionized the ways in which doctors can provide support and treatment to their patients. Health-related services and information, including psychological care, is available through telecommunication technologies that make the experience feel like an office visit. Long-distance, work, and other circumstances that may prevent patients from seeking psychological care are now able to attend virtual sessions in the comfort of their own home, office, or even car.
Our psych professionals can diagnose and treat various mental illnesses over virtual sessions, especially when immediate care is needed. We can help if you are suffering from chronic mental and emotional stress, but if you are suffering from life-threatening thoughts, please call 911 immediately. Telehealth also provides those who suffer from mental illnesses that are not yet diagnosed a proper diagnosis and medications as needed. This system helps us establish a connection with our patients and maintains the proper treatment plan.
Telehealth is available at Future Psych Ketamine Clinics and the surrounding area. Call us today at 843-788-9718 to learn more about telehealth or schedule an appointment.
What is Telehealth?
Telehealth emerged in the U.S. late 1960s due to the needs of the National Aeronautics and Space Administration (NASA) and the Nebraska Psychology Institute. Telehealth refers to "the use of electronic information and telecommunications technologies to support long-distance clinical health care, patient and professional health-related education, public health and health administration." Its technologies span over videoconferencing, the internet, store-and-forward imaging, streaming media, and terrestrial and wireless communications.
Psychological wellness clinics that provide telehealth include services such as patient portals, virtual appointments, remote monitoring, doctor-to-doctor communication, personal health records, and health apps. Each of these services allows for more comfortable, speedy, and timely treatments for patients. Communication over telehealth between both patients and doctors as well the multiple doctors a patient has makes progressing treatment and acquiring medications much faster.
Patient Portals
Patients accessing care through telehealth services will have their own portal that provides their medical history, records, information, medications, test results, and progress. Foregoing email makes patient-doctor communication more secure and confidential, protecting patients' private medical information. The portal is easily accessible from any place in the world with Internet access.
The patient portal allows patients to communicate with their doctor, request prescription refills, review test results and summaries of previous visits, and schedule or reschedule appointments. This convenience is especially useful with psychological wellness as immediate, accurate information is the driving force for a successful recovery. Receiving prompt care and responses can make all the difference when a patient is in a time of need.
Virtual Appointments and Monitoring
Virtual appointments consist primarily of video conferencing in which talk therapy sessions are conducted over video. These appointments benefit patients who cannot come into the office or prefer virtual over in-person appointments. It may also be beneficial for patients who experience sudden episodes, such as anxiety attacks, and need immediate care.
Remote monitoring allows our doctors to monitor patients' progress through evaluations, assessments, session reviews, user feedback, and progression sheets. In some cases, patients are asked to keep a progress journal where they record their feelings and any situations that occur throughout the day and report it through the portal. This way, both the patient and doctor can monitor progress and find patterns in recurring behaviors and thoughts that might alter their treatment plan.
Personal Health Records and Apps
The emergence of telehealth has allowed for electronic personal health record (PHR) systems to be developed to provide patients with immediate access to their health records. Various apps can be installed on any web-based device, including a phone, laptop, tablet, or computer, and are accessible at any time. In emergency situations, PHR systems allow emergency personnel to access pertinent information such as current diagnoses, medications, drug allergies, and your doctor's contact information.
Personal health record apps, such as the one given to our patients using telehealth services, keeps all of a patient's information in one place. The Mayo Clinic found that PHR apps have helped patients store personal health information, record vital signs, calculate and track caloric intake, schedule reminders for taking medicine, and record physical activity, such as your daily step count or heart rate. Most patients do not remember all of their health histories or may not recall various illnesses or conditions they have had, especially in childhood. Therefore, telehealth and PHR apps have securely placed them in one standard portal, easily accessible to both patients and providers.
Doctor-to-Doctor Communication
Telehealth not only provides convenience to patients but to doctors as well. One major benefit of telehealth is the overarching communication between all health service providers that care for a patient, all in one place. This allows our doctors to get input from a patient's primary care physician, contact their pharmacy to fill prescriptions or alter dosages, and reach out to specialists when sending referrals.
Telehealth has also brought about virtual training sessions that could span across the healthcare system, including physicians, dentists, pharmacists, psychologists, and surgeons. According to the CDC, telehealth "provides education and training for HCP through peer-to-peer professional medical consultations (inpatient or outpatient) that are not locally available, particularly in rural areas." This inevitable allows for a more consistent, accurate, timely, convenient, and more thorough analysis of a patient's complete health.
Call Us Today
Take advantage of our telehealth services today! We at Future Psych Ketamine Clinics can help you get started and answer any questions you may have. Call us now at 843-788-9718 to learn more or schedule an appointment.
Frequently Asked Questions About Telehealth
What equipment is needed for telehealth services?
Telehealth involves exchanging communication via text, photo/video, and audio recordings to relay information between patients and their providers. Any electronic device that connects to the internet can be used for a virtual session, including computers, tablets, and mobile phones.
Who is a candidate for telehealth services?
We provide telehealth services to any patient who seeks remote care for any reason. Virtual sessions can be combined with in-person sessions at the patient's convenience. Emergency sessions are the most common virtual services we encounter at our clinic. The patient portal is also available to all patients for monitoring progress and accessing records.
What are the major advantages of telehealth?
Major advantages of telehealth include: avoiding unnecessary health risks, saving time and energy, environmental benefits and cost savings, flexibility with appointments, seeking services from out of state, involving loved ones in sessions as desired, more natural and comfortable (especially for OCD patients), and avoiding mass transportation or driving. The advantages benefit patients in various ways, as no two cases are alike. The most common reason patients decide to go through with telehealth services is convenience.
What are the disadvantages of telehealth?
The greatest disadvantage of telehealth is that it requires a technological device and access to the Internet, which some patients may not have. There are also generational differences, in which either the patient or the provider are unaware of how to use certain programs on the system (our providers are trained in telehealth services). Lastly, it may limit assessments as physicians may need certain equipment to properly assess their patients.
How do I trust that my telehealth portal is secure and confidential?
Patient portals are hosted on a secure connection and accessed via an encrypted, password-protected login. Their systems also have an "audit trail" feature that keeps a record of who accesses your information, what changes were made, and when. These changes are immediately reported to the email address you provide.
Do I have to schedule a telehealth appointment or can I call if I have a sudden emergency?
Generally, we make appointments to accommodate all patients and ensure our doctors' schedules are open for the time slot selected. Therefore, if a patient calls for an emergency appointment, we can easily check the schedule and schedule them in. If your doctor is unavailable, we typically go by the severity of condition or need; you may be helped right away or put on a short waitlist. We will go over the protocol during your initial consultation and inform you over the phone of your place in line.
Recent Posts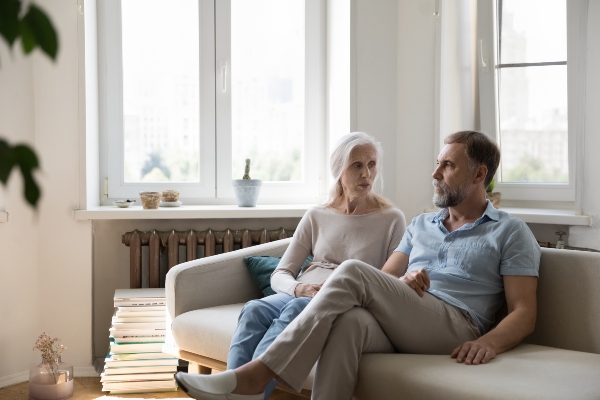 Depression treatment can help alleviate the condition's symptoms and restore your quality of life. Depression is a serious mental health disorder that can profoundly impact every aspect of a person's life. Fortunately, there are many effective depression treatments available. Some of the most common depression treatments include talk therapy, medication, and coping skills.Let us take…